Certifications & qualities
Eco-citizen commitment
quality
AD majoris emphasizes their main strength: their human capital, the basis of their success, along with the willing to follow a quality environmental approach.
Their personnel are part of an innovative company project, an excellent tool of continuous improvement.
IATF 16949 certificate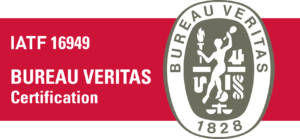 Priority to sustainable environment
Hygiene, safety at work and environment, constant concerns!
The investments made by AD majoris vouch for that as they enable the personnel to work in a safe environment, Determined to reach excellence and to confirm a "zero" rate accident.
AD majoris' experience with the legal framework of the new environmental laws, and their efforts for being tuned to an industrial world in constant motion, allows them to:
take into account standard-based obligations inherent to the specificity and high specialisation of their activity,
exert constant control over the management of risks related to their operation,
communicate every year the results of their environmental balance.
ISO 14001 certificate
ISO 9001 certificate