Thermoplastic composites adapted to your projects,
For uses in injection, extrusion, blowing and thermoforming.
Composites and eco-friendly materials
Composites and high-performance materials
Polyolefin and speciality polymer alloys
Polycarbonate resins with high-performance mechanical, thermal and electrical properties along with excellent chemical resistance
Glass fibre-reinforced polybutylene terephthalate for injection moulding
Polyacetal (POM) for injection moulding.
Coloured,  Reinforced, filled, lubricated, etc.
Reinforced polyamides used for injection applications in the automotive industry and in the electrical industry, in a wide range of colours.
PP and PE range (reinforced, filled, coloured, etc.) used in injection and extrusion in all types of markets
Families and types of thermoplastic composites
Product families
Polypropylene (PP)

Maj'Eco series Bio-based polymers

Polyamide (PA)

PA/PP, ABS/PA alloy

Polyacetal (POM)

PBT

Polyphenylene sulphide (PPS)

Polycarbonate (PC)

ABS
Properties and functions
Cost improvement
Compostable
Conductor
Colours on demand
Eco-design
High density
Improved friction
CO2 impact
Products exceeding specifications
Energy consumption reduction
Weight reduction
Fire resistance
Metal
A product database which gets bigger everyday
Our product database originates from your requests and grows with your new requirements,
based on the know-how of our material engineers and on our R&D department.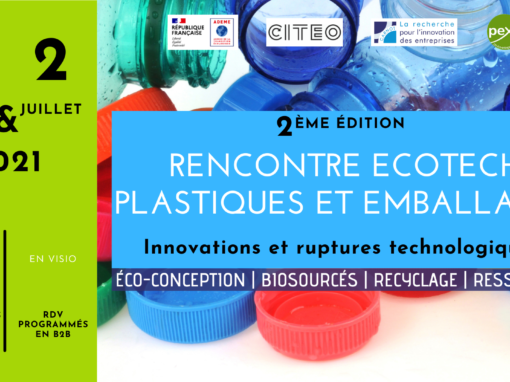 ADmajoris are pleased to announce that we have been selected to show up our Bio-Compounds - from the Maj'Eco range - at the French Ministry of Ecological Transition on 1th and 2 july during the special event Echotech Plastics and Packaging Meeting. All...
read more
Quality policy and certified products